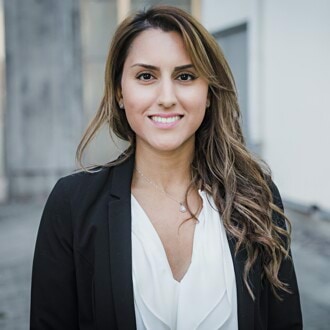 Nivin Faili
Consultant Coordinator – Application Consultants Sweden
Hi Nivin,
What does a typical workday look like?
I start with checking my emails and new incoming consultancy cases. I then look for suitable resources, to handle the different types of consultancy cases we get, and book customer meetings. I also handle consultancy cases myself, when I have the time for it. A typical workday involves dialogues with customers and colleagues, internal and external meetings as well as educations / self-studies.
Can you describe your tasks as a Consultant Coordinator?
Challenging, fun, interesting and hectic at times.
How would you describe your colleagues and the working culture?
Hard workers, friendly and very helpful. We are like a big family.
What do you like the most about your job?

It's fun, flexible and I learn new things every day. We are always facing new challenges, which motivates me.